---
Most effective social sharing sites that will boost your SEO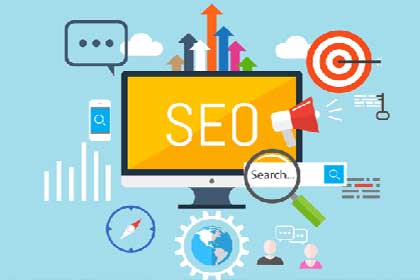 Social sites are the key weapon to drive boost on SEO and get huge traffic. Social sites are the best way to reach your global targeted audience. It will also help you build up quality backlinks which will increase your ranking on search engines.
Social Media Sites that will enhance your SEO results by Trendy Online Solution.
Facebook
We all know Facebook is the most popular social media site just from its inception. It contains the highest quantity of global audience.
Instagram
Instagram contains the huge quantity of active users in which many images, videos etc are shared.
LinkedIn
LinkedIn also contains the huge range of active users. It has almost 500+ million members which are the best and popular professional network.
Google+
Google also has a social media network which contains contents, posts and has facilities to connect with other users.
Quora
Quora is basically a question and answer based site which is filled with a wide range of topics to discuss and follow.
Medium
This is a site which is mostly used to share any personal and original stories.
Scoop.It
This site has two types, one is unpaid for individuals and one for business persons. It offers the solution to create content and to analyze it.
Reddit
In this site, users do up voting and down voting for the upload posts or contents or images. This is one of the best sites to promote your own content.
Twitter
The best site to post your content is Twitter. You can get a lot of reviews in the form of tweet and retweet.
Pinterest
This social site has 175 million average user bases in a monthly round and 80% of the total users are females.
Tumblr
It allows individual to upload multimedia and other content to a short-form blog.
Dribble
This social site will help you get SEO based backlinks with the help of graphics and visual design.
Slideshare
In this site, you can create an amazing keynote or powerpoint presentation.
CiteULike
This site has function to provide you storing and organizing your articles for free.
DZone
The most preferred and used site by software developers around the world is DZone.
Feedly
This social media site contains more than 15 million users which is basically a RSS blog reader.
Flipboard
This website contains world's stories.
Facecool
In this site, individual can allows for free submissions for photos, blogs, forums and events.
Dotnetkicks
This site is edited by the community who are experts in .NET development techniques, technologies and tools.
Crazybacklink
This is a free bookmarking site which is used to build backlinks.
BookmarkBook
It is a standard and high-quality free bookmarking site.
BookmarkMaps
It will help you submit articles and share the most voted content to the social networks.
AixinDashi
This site will allow individual for free submission of articles across the web.
MetaFilter
It is basically a community weblog in which anyone contributes a link or comment on.
Bookmarkfeeds
It will allow you to submit articles from anywhere in the world.
Recommended Posts

February 19, 2019

January 30, 2019

January 28, 2019
Call Now