---
Duration of your online video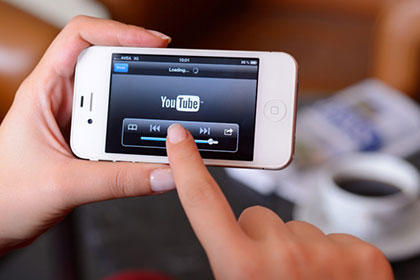 Trendy Online Solution: Duration of your online video
The video is the most engaging mode for every user. But to make users engaging with video is not only about the content, the size of the video also does matters. Even you have interesting video script, many times the user doesn't watch your videos just because of your long video length. A right length with interesting video script is the perfect way to engage your targeted users. Viewers don't want to stick on a video for a long time, they want to get full information about anything in a short period of time.
Let's talk about the ideal length of the online video.
Well, if you see there are so many types of video and the length of videos varies according to the video types. When it comes with the length of online video then shorter is better.
Trendy Online Solution has great expertise in creating videos for clients as we are Best Digital Marketing Company in India having an expert team which will help you develop customized videos.
Types of videos and their recommended lengths
If you want to share information or important details based on the education point of view then the video should be 5-15 minutes. You have to fill your videos with the sufficient content for your viewers that will provide them the full concepts what they want.
If you are going to demonstrate or to promote your product then the video should be 30 seconds to 3 minutes. You have to be brutal in editing, keep it clear, keep it compelling and put everything related to your product in a short but in an effective way.
The lead generation video will be shorter and will be within 1 minute. In Lead generation video, you have to convince your viewer.
The Case Studies should be 3-7 minutes. In this type of videos, you have great opportunities to add a couple of features and capabilities with custom views.
Recommended Posts

February 19, 2019

January 30, 2019

January 28, 2019
Call Now