---
Build an agency site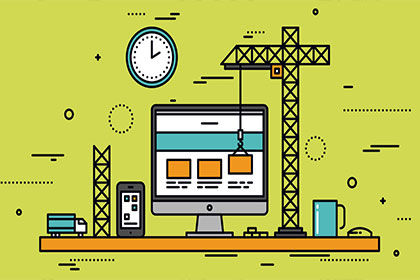 Building a creative agency website
If you own an agency which is either a startup or have a huge experience will definitely need creative and great functionality enabled website. The website is a mandatory need for every agency because the website is the best and perfect way to show about your brand. The information related to the agency mantra or area of focus, portfolio work, the team member, contact and agency's location are filled in a website that will help the user to gain a full understanding about the agency.
There are some building blocks to develop a great website for any agency. Trendy Online Solution, the Best Website Designing Company in India will show you the steps to create a unique and advanced agency website.
Trendy Online Solution is filled with a team of experienced experts who have great skills to create unique and modern functionality enabled website in a cost-effective price.
Come, let's take a glance at the steps of creating a creative agency website.
The first step while creating a website is to perform research. You have to learn about the industry and market needs. You have to make yourself aware of the market's latest trends. You have to outline website design as your brand's need.
In the process of building a website, you also have to look after the required technical requirements for your project. Using Basic HTML and Content Management System is mandatory technical options for the website creation.
Outline of the website includes the list of the section you want to install in your website pages such as user accounts, commenting, social networking functions, videos or a signup option.
Pick the right tools to design your website. Include flashy designs and animation, navigation, content files and put some demo articles.
Use HTML and CSS to build attractive WebPages. Experienced webpage developers from TOS will help you get your desired WebPages.
Merge every aspect you do while creating a website. Host your website and also audit your WebPages.
SEO your website and promote your website in every social media platform that will enhance your website's popularity.
Keep updating your website
Always do update your website content to make it fresh.
Recommended Posts

February 19, 2019

January 30, 2019

January 28, 2019
Call Now