---
5 reasons you need an Animated Video for your business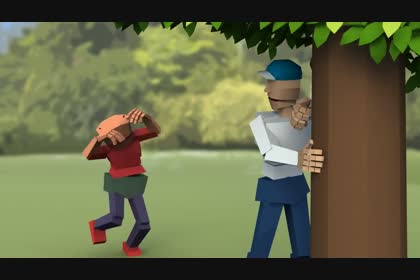 Trendy Online Solution: Reason you need an Animated Video for your business
Basically, this era of individuals always searching for the medium of entertainment and the best way to get entertain is video. Video make any individual engaged in a specific time period. If you are a business owner and have a site then you will understand the importance of video in the marketing world. Individuals are becoming visual learners and video offer the perfect way to demonstrate or share your view about your product, services or brands.
Animated videos came to the existence with a strong appearance. Animated video gathers a huge popularity over the past few years due to the affordability and proven effectiveness in growing a business. This type of video is the perfect way of attracting visitors to your website.
This is for the readers: –
If you are looking for the Animated Video Service Providing Company then we are the KING.
Trendy Online Solution is the Best Animation Video Service providing Company in India having 9 years of experience in offering best-in-class animation video service to their clients. We have a team of experts who have amazing skills and knowledge of creating Animation Videos at a cost-effective price.
Let's see the reason for having an animated video for your business.
Animated will help you engage your target audience.
Animated videos having motion graphics will attract more and more users to your website. The video is the best way to share and promote your brand, service or product in just 2 minutes.
Increase conversion rates.
After doing a survey, it is been prove that about 85% of visitors convert into clients after watching Animated Promotional Videos.
Make your website visible
Animated Video will enhance the number of visitors to your website which will lead you to the first page of search engines.
Help your customer reach you easily
Animated Video will improve the online presence that will help your customer reach you out easily.
Video with 2 to 3-minute duration will be easily shareable and can easily the message you want to deliver.
Recommended Posts

February 19, 2019

January 30, 2019

January 28, 2019
Call Now