---
Some Web Design trends for 2018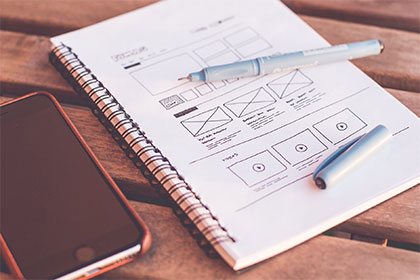 As this is a digital world and also this world is continuously changing & evolving in every sector. The traditional web design methods are not been totally used. The new methods are much easier to operate and provide the amazing result. The new methods of web designing are user-friendly and provide the clear, innovative and unique design that looks compelling in every device.
Another year came with new web design trends, which mean, we can say web design trends are continuously developing and making new and modern trends for the designers to apply in their project to get the amazing result.
If we are talking about web design then Trendy Online Solution is the Best Web Designing Company in India. Readers who want to get compelling and attractive web design service then TOS is the perfect choice for your every web design issues. We have experienced team of designers who help you get your dream website come true at a pocket-friendly cost.
Here are some of the web design trends you should know from Trendy Online Solution.
Animation plays an ideal role in website designing. Having an animation graphics or animated character will improve your website presence. Animated character will make your website more engaging.
Vibrant and saturated color schemes
Well, 2018 is the year of colors. In this year colors are attracting more and more users. So having vibrant and saturated colored web pages will attract more readers to your website.
Having a responsive web design will make you website access in every size of the display. This trend will help you get popular even to the users who are using mobile devices.
If your website has some storytelling contents in it then users will definitely stay in your website to read it. You just have to make that storytelling content attractive and interesting.
Recommended Posts

February 19, 2019

January 30, 2019

January 28, 2019
Call Now