---
Major points for organizing a successful Social Media Audit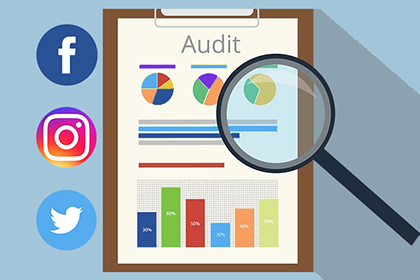 Organizing Social Media Audit and coming to a perfect conclusion is not easy, it's not like a cup of tea to drink for anyone. It required perfect strategies to make your social media audit work. Basically, Social Media Audit is a procedure that will assist your sort through all your social information.
Effective points from the Trendy Online Solution which will help you keep on track
You should about your competitors and their thinking about you. Be sure to note what they are saying about you, whether infront of you or in back. These messages can impact your customer's perceptions for you.
Do measure your ROI. This will help you save time and spend less money on activities which aren't beneficial for your business.
Always use different social media platforms while doing social media audit. It will help you decide which social media platform you should use in present and future based on your value enhancements.
You should create a document for your audit. Mainly you should prefer creating your spreadsheet and you can do using the program like Excel or Google Docs for recording the daily status.
Do identify the most shared content. Pitching to that content will help you get the information about shares, likes and impressions.
Before going to the area of conducting a social media audit, you should first need to outline the data that you will use to analyze your social media performance.
Recommended Posts

February 19, 2019

January 30, 2019

January 28, 2019
Call Now