---
How videos will provide positive impact on your social media marketing?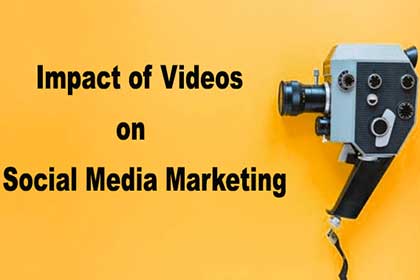 It is a well-known fact that video is the latest trend and also will be the future of social media marketing. In the present time, video marketing is overcoming every other type of marketing methods.  Basically, you can say that the most important marketing strategy today is video. Whether you put your vide in any platform, it will surely get viewers. Videos engage individuals in a strong point of view. In video marketing, you just need to make a perfect length video with the right content for the viewers. Social Media Marketing is adopting video in a high range.
Points mentioned by Trendy Online Solution about the impact of videos on social media marketing.
Businesses which are using video as their marketing strategy will get the good return of their investment.
Google love videos. Promoting your services or brands via video will enhance your global ranking in search engines.
The video will be easily sharable from one social media site to another.
The base of doing marketing is building trust and video will help you building trust with your targeted audience. Videos are likely engaging us and ignite emotions that will pitch them do trust on your brand.
A video can easily share your message to any viewers in a short mean of time.
It is been calculated that 74% of users bought products or services after seeing explainer videos or promotional videos.
Videos used in social media marketing will help you gain some serious money. The video will enhance your conversion rate and will lead directly to the sales.
Recommended Posts

April 17, 2019

February 19, 2019

January 30, 2019
Call Now