---
Content Marketing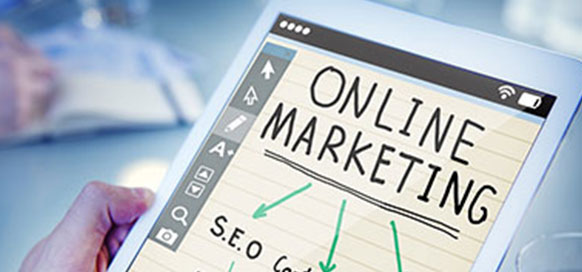 Contents and Videos for effective Marketing
To grasp the strategies and work process of content marketing you need to have
a deep knowledge. Basically, it's an online marketing process to take all tools like
blogs, social media and SEO concepts in the account so it can attract potential
customers. The main way to do this is to provide effective, interesting,
educational material so you can engage a prospect and encourage them to move
to the next step of the sales process. Of course, no one can say if it will stay or
not, not even the best video marketing companies. We just know the fact that
content marketing is hitting the market hard. If you want to mix this strategy into
your advertising campaign then you need to understand context marketing vs.
video marketing and use both to your advantage.
Content marketing is important to your online marketing
Content marketing is important to your online marketing strategy because it helps
you to provide a more customized experience for leads. Your existing efforts will
actually show results more effectively because you're giving ways to your
customers to get more relevant information that they need. Now the question is
how should one successfully use a content approach to convert business? In a
nutshell, content marketing is about maintaining a communication with the help of
engaging writings. The writing should be relevant. Hence it will provide you the
right content, right prospect and right moment. But video marketing goes beyond
content marketing that just not delivers educational or useful information. It gives
you visuals and also a better understanding of the products and services.
Content marketing vs. Video marketing takes into account the personality of the
customer and the age of the targeted audience. This is why Video content
marketing agencies in India cannot decide which is best for what because they
are equally important.
The number of customers who actually click the "Back" button when they reach
on a landing or form page is distressing. You need to have lead's information to
provide the relevant content at the right time. Add smart and catchy forms that
don't ask for inserting fake data, but rather get the new details to help you learn
more about them. Internet marketing agencies are stressing more on this area
as it is hard to ask for information. You'll have a better way to keep up with
targeted and timely content and videos. Your customers are interested and love
your product, but they may not want to buy. This is where your call to action
works. It needs to fall somewhere in between the pages from where a customer
generally goes out of the website or video. Video marketing Agencies in Delhi
are enriched with the latest technology and can help you create a smart landing
page that can get self-adjusted based upon information that they've provided.
You can then answer with a CTA to start the process of conversion sales cycle.
Video marketing vs. content marketing is meant to get personal for increasing the
leads. For this, creating effective buyer personas is crucial. Doing so will help you
give your customers the relevant information, the right person, and the proper
timing. In this Trendy Online Solution can lend you a helping hand to focus on
questions that are related to these elements and will get the prospect's attention.
Recommended Posts

February 19, 2019

January 30, 2019

January 28, 2019
Call Now